Reiki is an excellent form of therapy for those looking to reduce stress and anxiety and feel an overall relaxation of the body.
It is a rather modern form of energy healing that originated in Japan in the early 20th century. The sessions involve techniques of guiding energy throughout the body to stimulate the recipient's self-healing abilities. Once in this state, the body is able to heal any damage brought on by stress, injury, or disease:
Reiki session can help your autonomic nervous system, the primitive part of your nervous system that you don't need to consciously control move from a sympathetic-dominant, or "fight-or-flight" state, to a parasympathetic-dominant, or "rest-and-digest" state.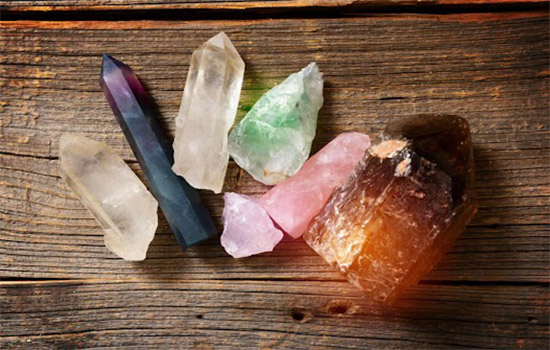 Crystals have a scientifically measurable vibrational frequency that we use in many applications in our world today. They have been known to act as a power hold for healing as they allow positive, fruitful energy to flow into the body and do away with the negative, toxic energy.
The healing sessions involve understanding the energies of the recipient and accordingly placing of relevant precious stones around a recipient. The crystals work by channelizing the body's energy levels, thereby, focusing on healing the body from the inside.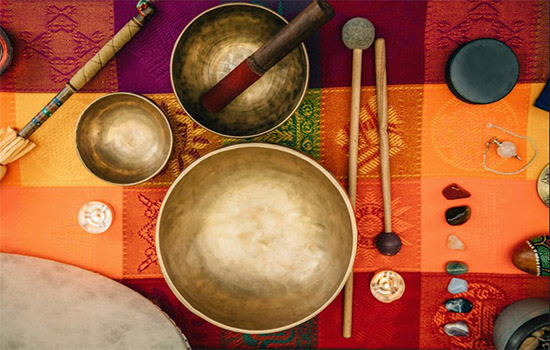 Everything in the universe vibrates at specific frequencies. Each one of us has a signature health vibration that effects our mind, body and soul. A singing bowl is a tool that enables us to work on our body through sound and vibration and remove the negative energies.
-  Helps in Relaxation
-  Reduce Stress and Anxiety
-  Chakra Balancing
-  Improve Blood Circulation.